Founded in 2019, the Geneva Science and Diplomacy Anticipator's mission is to identify tomorrow's scientific innovations and to anticipate their impact on our societies by integrating them into the international Geneva ecosystem.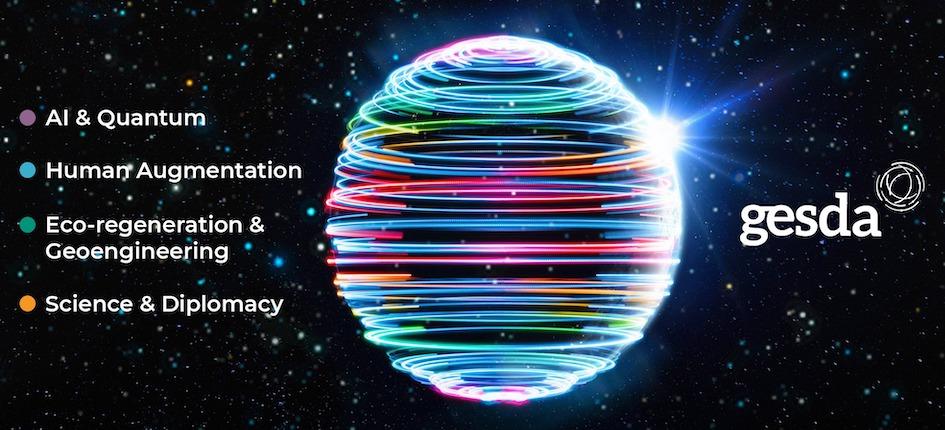 The Geneva Science and Diplomacy Anticipator (GESDA) has revealed a list of 68 global leading scientists that it has collaborated with to produce the first 10 in-depth reports on topics ranging from advanced artificial intelligence and genome editing to decarbonization and computational diplomacy.
Founded by the Swiss Confederation, the canton and city of Geneva, GESDA aims to bring science and diplomacy together while at the same time positioning Geneva as a hub for science multilateralism.
Over the past year, scientists enlisted by GESDA have been scouting for cutting-edge research in four key areas : quantum revolution and Advanced AI, human augmentation, eco-regeneration & geoengineering, and science & diplomacy.
By bringing different communities together, GESDA aims to "anticipate advances in frontier scientific work" being done in laboratories around the world "and to develop around them new initiatives, projects and solutions for humanity", explains Peter Brabeck-Letmathe, member of GESDA's board and former Nestlé CEO.
Where science meets diplomacy
Located at the Campus Biotech, GESDA has released 10 "in-depth anticipatory reports" and all the attention will be put on what the foundation and its members will do with the information they have gathered.
The organization's objective is to build a common understanding of what cutting-edge science and technologies can bring and then develop ideas for new global solutions, initiatives or institutions to accompany and foster agreement on how these science advances might help tackle those challenges.
The plan is then to create "dedicated taskforces" that will shape these solutions during 2021. These could take the form of individual development projects, governance, new conventions or standards related to science.
---
For enquiries, product placements, sponsorships, and collaborations, connect with us at

[email protected]

. We'd love to hear from you!
---
Our humans need coffee too! Your support is highly appreciated, thank you!