Schurter will supply fuses to the American space travel company SpaceX. Elon Musk's company has ordered around 6 million fuses from the Lucerne-based electronic component manufacturer. These will be manufactured in Lucerne.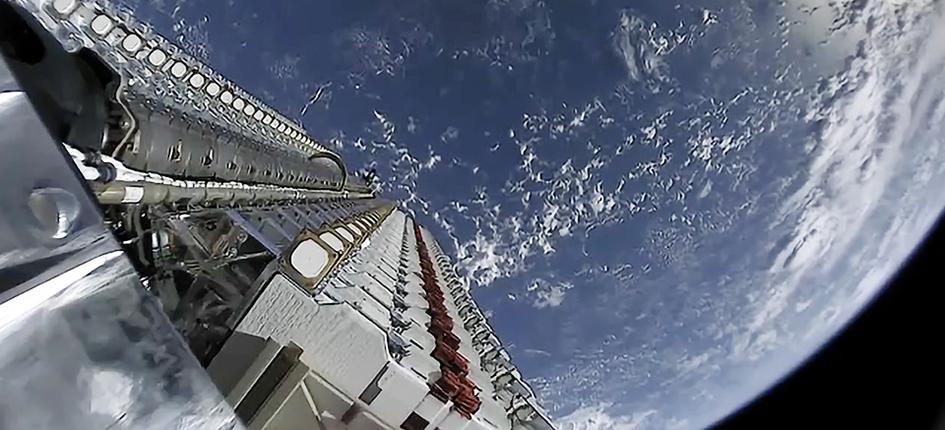 Satellites and associated ground stations for the Starlink project will be equipped with components from Schurter. Image credit: Official SpaceX Photos, CC0, via Wikimedia Commons
According to an article in the Luzerner Zeitung, Schurter attracted "a prestigious new client" last year. Specifically, the Lucerne-based company specializing in the development and production of electrical and electronic components will supply around 6 million fuses to SpaceX. The space travel company from Hawthorne in the American state of California was founded by Elon Musk. These fuses will be used in thousands of satellites and the respective ground stations for the company's Starlink project. Schurter will manufacture the millions of fuses required for this in Lucerne.
According to a quote from Schurter CEO Ralph Müller in the Luzerner Zeitung, the order is "not huge", but is prestigious. Furthermore, it has come "at exactly the right time" as Schurter lost "China as the largest client in the aerospace sector" last year according to the article. Müller explains: "China has decided that the components must only come from Chinese suppliers."
Space travel is a niche business for Schurter despite high profit margins. According to a press release covering the annual report, the company reported record turnover in 2021 totaling 296.1 million Swiss francs. On an annual comparison, this corresponds to growth of around 14 percent. At the same time, profit after tax also saw significant growth of 137 percent to 22.3 million Swiss francs. Additionally, the press release states that Schurter is looking ahead to 2022 "with great confidence".