During the annual Snapdragon Summit 2022, Qualcomm Technologies, Inc. outlined its vision to advance mobile computing with innovative AI collaborations that drive the convergence of mobile and PC to bring cutting-edge mobile innovations to Windows 11 PCs. Leaders from Microsoft, Adobe and Citi described how Snapdragon technology including breakthrough AI capabilities is changing their businesses and expressed support for Snapdragon compute to push the PC industry to modernize and deliver AI-enhanced experiences in thin, fanless products.
"Our vision is to drive the convergence of mobile and PC, bringing the best of the smartphone to your laptop. Enhanced software, custom hardware, unprecedented connectivity, and broad ecosystem support set Snapdragon compute products apart from the competition," said Kedar Kondap, SVP & GM, Compute & Gaming, Qualcomm Technologies, Inc. "With Snapdragon at the center of premium experiences, we continue to enable innovative designs and extraordinary experiences that users deserve, accelerating the transition to Windows on Snapdragon."
Qualcomm Technologies and Microsoft are advancing AI capabilities and transforming modern laptops with the powerful performance, neural processing, and industry-leading efficiency of Snapdragon compute platforms. This collaboration on Snapdragon has enabled new AI-accelerated experiences for Windows 11 users, including through Windows Studio Effects Voice Focus, Background Blur. Automatic Framing and Eye Contact which were highlighted at the launch of the Surface Pro 9 5G, featuring the Microsoft SQ3 powered by Snapdragon. Snapdragon intelligently offloads these computationally intensive tasks to a dedicated AI Engine, freeing the CPU and GPU to deliver incredible performance and power efficiency.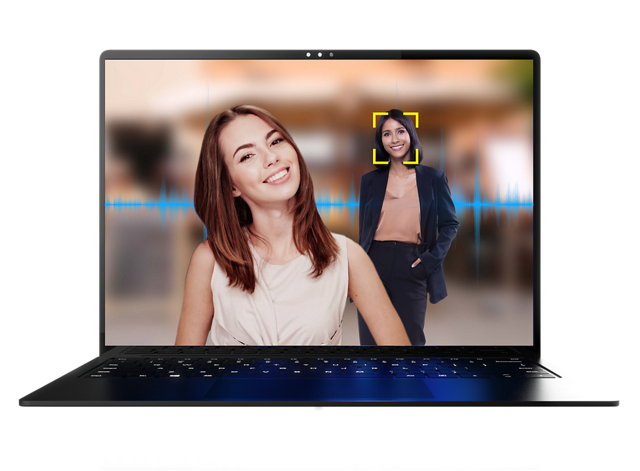 ISV resources like the Windows Developer Kit 2023 powered by Snapdragon 8cx Gen 3 make it even easier for developers to utilize the dedicated AI Engine to enhance their experiences, whether that's a productivity tool, game, or creative app. To simplify workflows and push the boundaries of creativity, Adobe used the Snapdragon 8cx Gen 3-powered developer kit to ensure its Creative Suite utilizes dedicated AI-processing capabilities for more personalized and intuitive experiences that pair with Adobe Sensei. It also announced today that in 2023 even more key Adobe Creative Cloud applications will become native for Windows 11 PCs powered by Snapdragon compute platforms. This announcement is the latest outcome from a companywide commitment to take advantage of Snapdragon technology and deliver best-in-class app experiences.
Enterprises such as Citi leverage these AI innovations, breakthrough performance, and power efficiency of Snapdragon compute platforms to enable new levels of productivity and collaboration while also advancing sustainability goals. Today, Citi announced the transition of more than 150,000 of its global users to mobile compute products, including award-winning products powered by Snapdragon like the Lenovo ThinkPad X13s.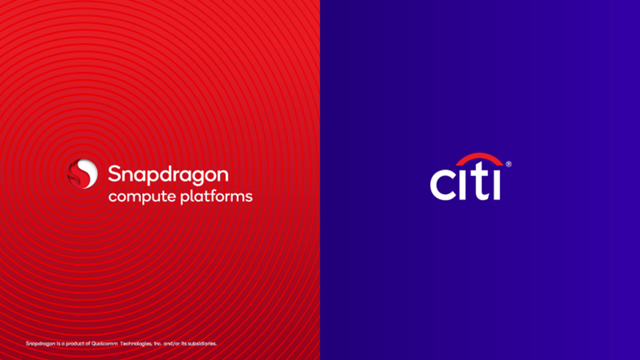 The PC ecosystem recognizes that Windows 11 PCs powered by Snapdragon compute platforms improve productivity, collaboration, and security from virtually anywhere – helping to advance business goals and exceed industry expectations. Quotes from key industry leaders that leverage Snapdragon compute platforms to drive innovation can be found here.
Learn more about how Snapdragon Compute Platforms are driving the convergence of Mobile and PC here.
About Qualcomm
Qualcomm is enabling a world where everyone and everything can be intelligently connected. Our one technology roadmap allows us to efficiently scale the technologies that launched the mobile revolution – including advanced connectivity, high-performance, low-power compute, on-device intelligence and more – to the next generation of connected smart devices across industries. Innovations from Qualcomm and our family of Snapdragon platforms will help enable cloud-edge convergence, transform industries, accelerate the digital economy, and revolutionize how we experience the world, for the greater good.
Qualcomm Incorporated includes our licensing business, QTL, and the vast majority of our patent portfolio. Qualcomm Technologies, Inc., a subsidiary of Qualcomm Incorporated, operates, along with its subsidiaries, substantially all of our engineering, research and development functions, and substantially all of our products and services businesses, including our QCT semiconductor business.
---
For enquiries, product placements, sponsorships, and collaborations, connect with us at

[email protected]

. We'd love to hear from you!
---
Our humans need coffee too! Your support is highly appreciated, thank you!