A.I. is a hot-button topic in 2023, as fears mount over the scope of this rapidly advancing technology and what it means for society. Now those fears are fueling a new comic book series called Boxed, the latest addition to the ever-growing Comixology Originals library.
With the series being announced at New York Comic-Con today, IGN can exclusively debut a new preview of Boxed #1. Check it out in the slideshow gallery below:
Comixology's Boxed: Exclusive Comic Book Preview
Boxed pairs writer Mark Sable (Miskatonic) and artist Jeremy Haun (Red Mother). The duo previously collaborated together on Two-Face: Year One. The creative team also includes colorist Nick Filardi and letterer Thomas Mauer.
Boxed is set in a near-future world where an agency called R.A.I.D. (Rapid Response, Artificial Intelligence Division) is tasked with investigating A.I. suspected of deviating from its original programming. A.I. that goes rogue is "boxed" in an underground cavern and isolated from the rest of the world. When a CDC system called Hippocrates becomes the latest A.I. to go rogue, R.A.I.D. Agent Frank Savage is called upon to bring it down. But to do so, he'll have to rekindle his relationship with a counter-intelligence A.I. system called Pandora.
"Much of Boxed is inspired by my work with military and intelligence agencies as a futurist for the Atlantic Council," said Sable in a statement. "Artificial Intelligence software is shaking up our times, from Chat GPT to Midjourney to Open AI, these entities are becoming more immersed in our everyday reality not only replacing what humans can do, but blurring the line between human and machine intelligence and the capabilities are not to be underestimated."
"Jeremy has drawn covers for my books Godkillers, Miskatonic and Where Starships Go to Die," continued Sable, "but this is the first time we've worked together on interiors since Two-Face: Year One over a decade ago. Jeremy's work on BOXED is incredibly detailed and really stands out."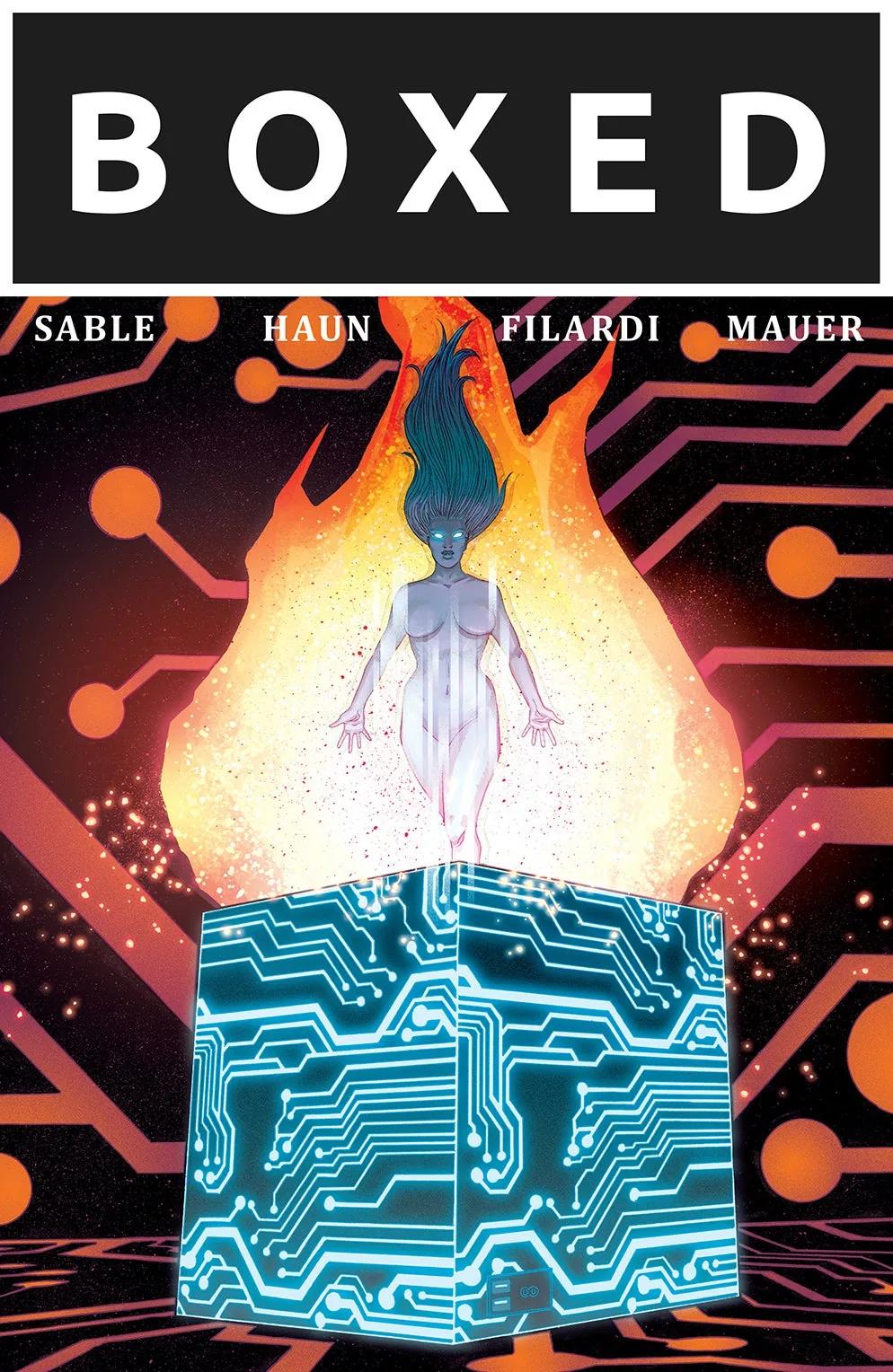 Boxed #1 will be released digitally on November 21, 2023. Like all Comixology Originals titles, Boxed will be free to read for subscribers of Comixology Unlimited, Kindle Unlimited and Prime Reading, and the series can also be purchased individually.
Previously at NYCC, DC revealed that it's reviving the Elseworlds imprint in 2024, with a new line of comics that includes a sequel to 1989's Batman: Gotham by Gaslight. Stay tuned to IGN in the coming days for more news and reveals from NYCC.
By: JESSE SCHEDEEN
Originally published at: IGN Southeast Asia
Source: cyberpogo.com
---
For enquiries, product placements, sponsorships, and collaborations, connect with us at

[email protected]

. We'd love to hear from you!
---
Our humans need coffee too! Your support is highly appreciated, thank you!