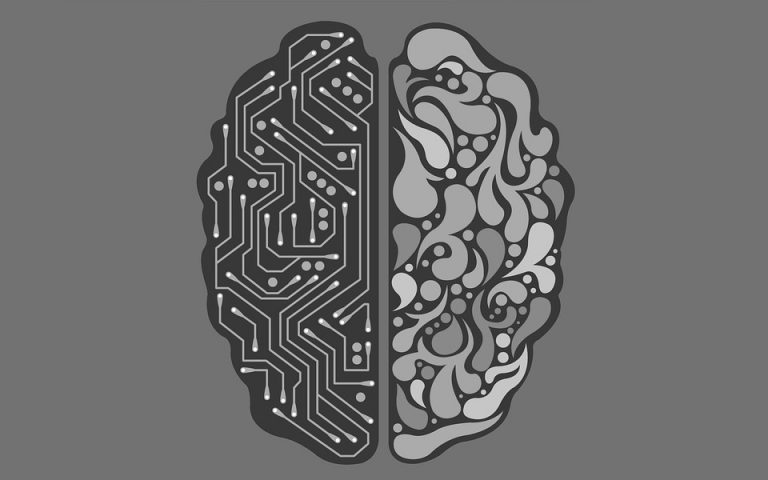 In the first half of the 20th century, science fiction familiarized the world with the concept of artificially intelligent robots. It began with the "heartless" Tin man from the Wizard of Oz and continued with the humanoid robot that impersonated Maria in Metropolis. By the 1950s, we had a generation of scientists, mathematicians, and philosophers with the concept of artificial intelligence (or AI) culturally assimilated in their minds. One such person was Alan Turing, a young British polymath who explored the mathematical possibility of artificial intelligence. Turing suggested that humans use available information as well as reason in order to solve problems and make decisions, so why can't machines do the same thing? This was the logical framework of his 1950 paper, Computing Machinery and Intelligence in which he discussed how to build intelligent machines and how to test their intelligence.
Unfortunately, talk is cheap. What stopped Turing from getting to work right then and there? First, computers needed to fundamentally change. Before 1949 computers lacked a key prerequisite for intelligence: they couldn't store commands, only execute them. In other words, computers could be told what to do but couldn't remember what they did. Second, computing was extremely expensive. In the early 1950s, the cost of leasing a computer ran up to $200,000 a month. Only prestigious universities and big technology companies could afford to dillydally in these uncharted waters. A proof of concept as well as advocacy from high profile people were needed to persuade funding sources that machine intelligence was worth pursuing.
Five years later, the proof of concept was initialized through Allen Newell, Cliff Shaw, and Herbert Simon's, Logic Theorist. The Logic Theorist was a program designed to mimic the problem solving skills of a human and was funded by Research and Development (RAND) Corporation. It's considered by many to be the first artificial intelligence program and was presented at the Dartmouth Summer Research Project on Artificial Intelligence (DSRPAI) hosted by John McCarthy and Marvin Minsky in 1956. In this historic conference, McCarthy, imagining a great collaborative effort, brought together top researchers from various fields for an open ended discussion on artificial intelligence, the term which he coined at the very event.
This feature originally appeared in 3 Quarks Daily.
---
For enquiries, product placements, sponsorships, and collaborations, connect with us at

[email protected]

. We'd love to hear from you!
---
Our humans need coffee too! Your support is highly appreciated, thank you!