The development of neural networks can be viewed from two sides: as a challenge, and as an opportunity.
On the one hand, it seems that they can completely replace marketing specialists, but it is still worth considering them as a tool to achieve goals. In any case, someone should set the tasks for the neural network, and this will be a person, at least for now. Today, neural networks can help solve a number of tasks facing marketers, thereby facilitating their work, saving money and creating high-quality results.
Among other things, neural networks are a great tool for startups, which most often do not have marketing budgets and free hands that could produce a large amount of action.
How can a neural network help?
With the help of a neural network, you can solve multiple problems, thereby reducing costs, optimizing marketing time and getting working results. Let's consider a number of ChatGPT application cases.
1. Content generation. The neural network can help in the preparation of advertising texts. Just write a brief description of the company and value proposition by setting text size limits and writing a CTA (call to action). Thus, you can write both voluminous articles for the blog and posts for social networks.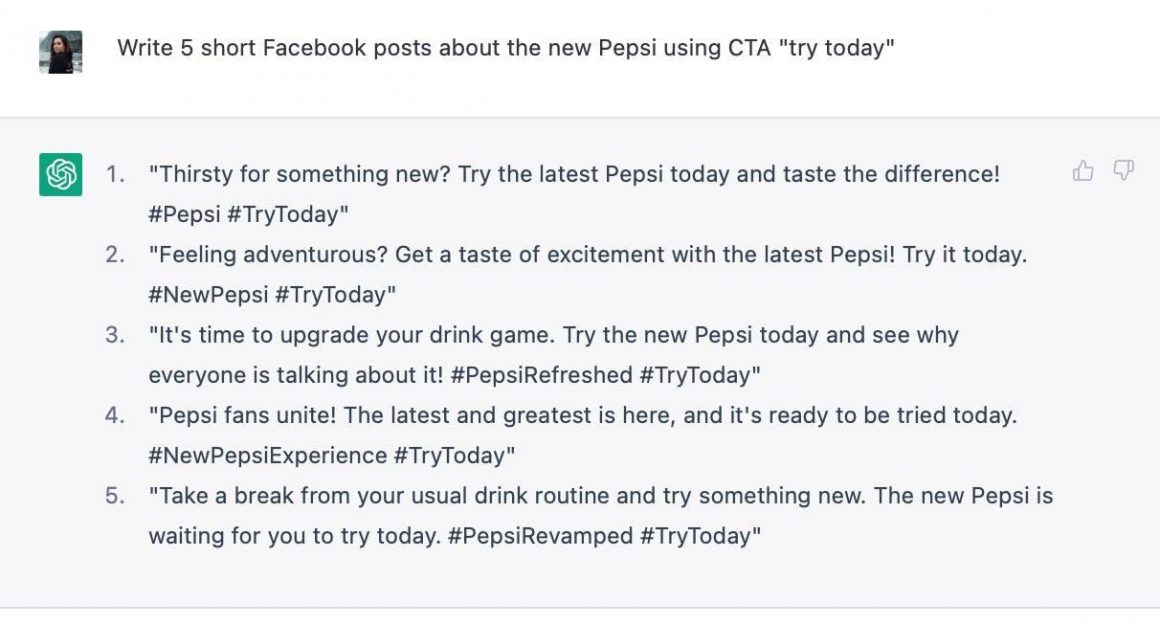 2. Conducting market research. You can set the task of conducting a market analysis and identifying a list of key competitors. It is possible to immediately request links to social networks, which the neural network will arrange in a tabular form for better perception. It is also possible to request a selection of specific experts in a given industry (for example, a list of CFOs of top investment companies).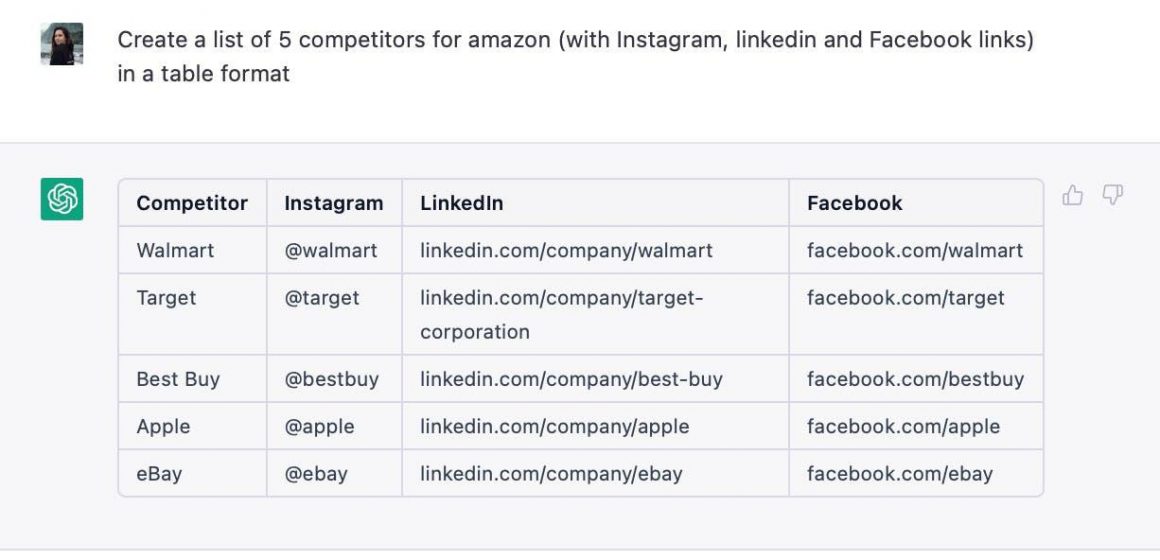 3. Create a list of keywords, hashtags and phrases that can be used for SEO optimization. The neural network can both find words and sort them by query type, distribute them into clusters, create a table, and conduct a sentiment analysis.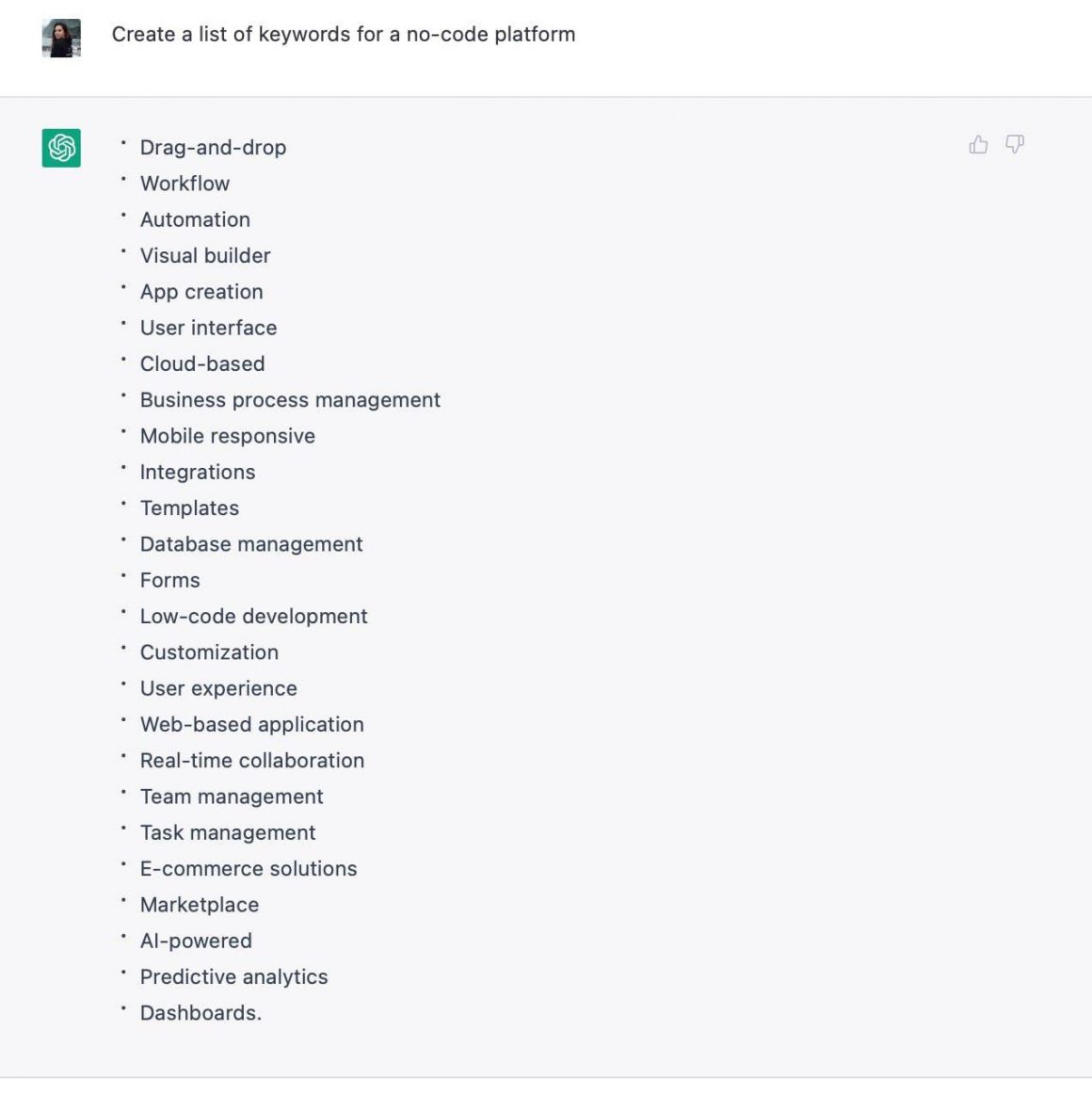 4. Adaptation of the site and its TOV (tone of voice), based on the specified parameters, including optimization for text size and even the portrait of the target audience. For example, ask the neural network to rewrite the site blocks so that they are understandable to seventeen-year-old geeks.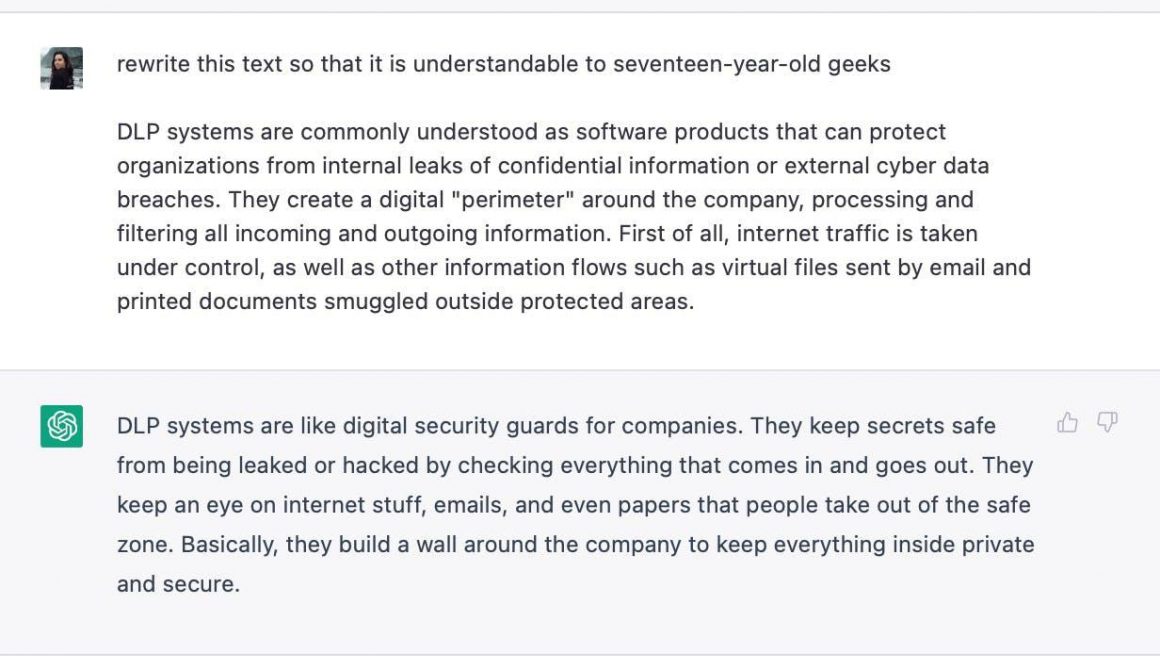 5. The neural network can be asked to generate a list of journalists writing on a given topic in order to optimize PR work. Or you can find a list of business angels investing in a particular segment of the business to strengthen your fundraising process.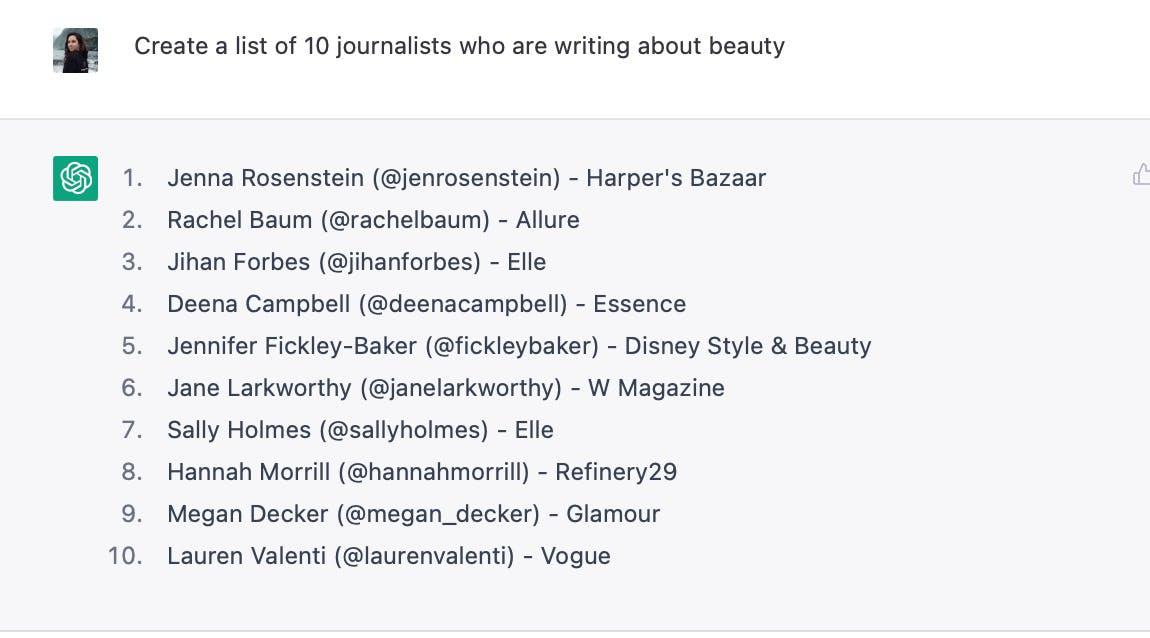 6. FAQ creation. Just formulate a request on a given topic. For example, "Generate 5 questions and answers for the Coca-Cola website."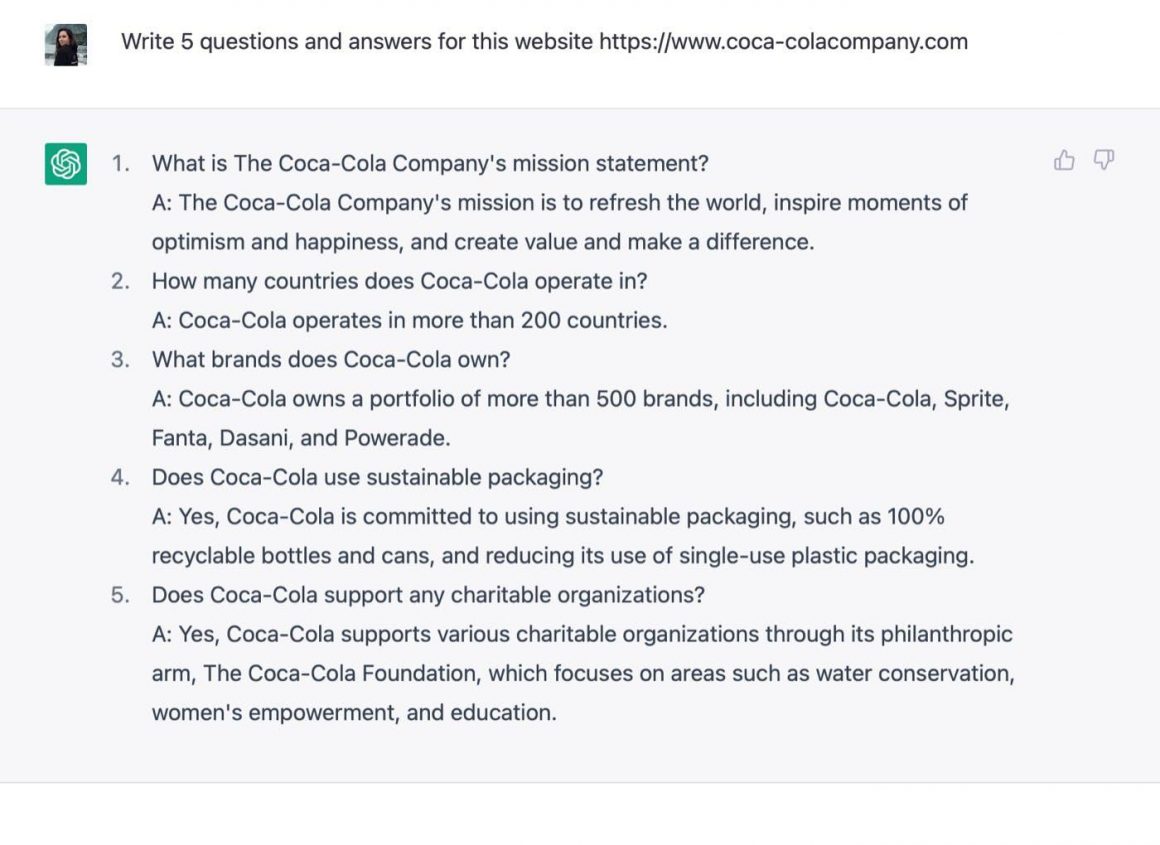 7. Assistance in launching advertising campaigns. A neural network can help generate titles and descriptions for pages. Just provide a link to the publication and ask to generate several options in a tabular form, and then use them in campaigns.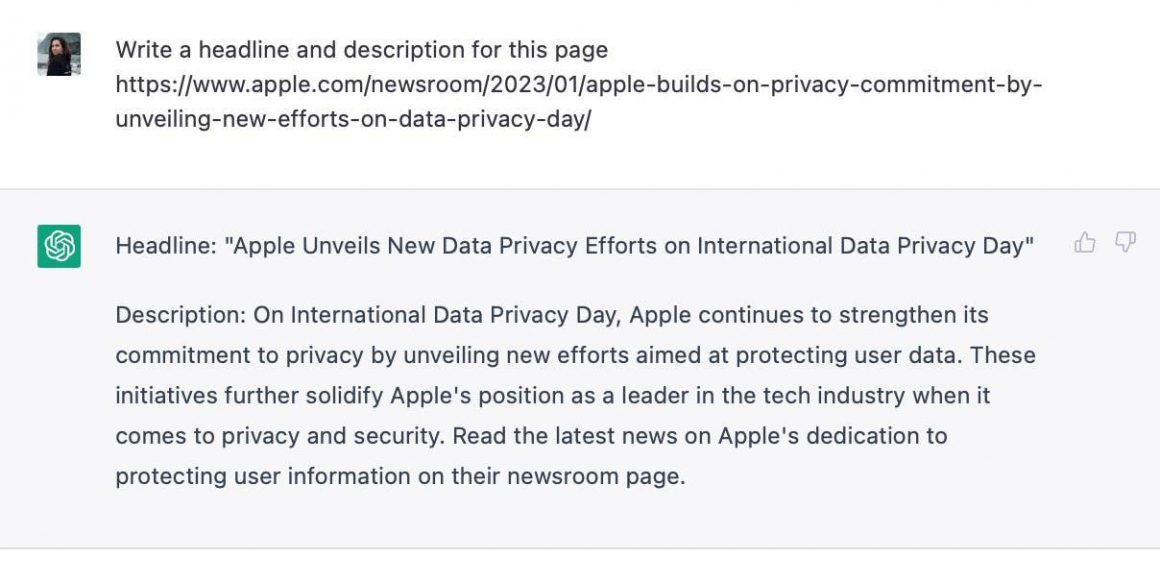 8. Writing personalized letters for each type of target audience. Ask the neural network to form the text and examples of the letter heading from the prepared fragment in order to achieve the maximum open rate and click-through rate. In addition, you can ask to rewrite the text, for example, for the first message with a limit of 300 characters on LinkedIn.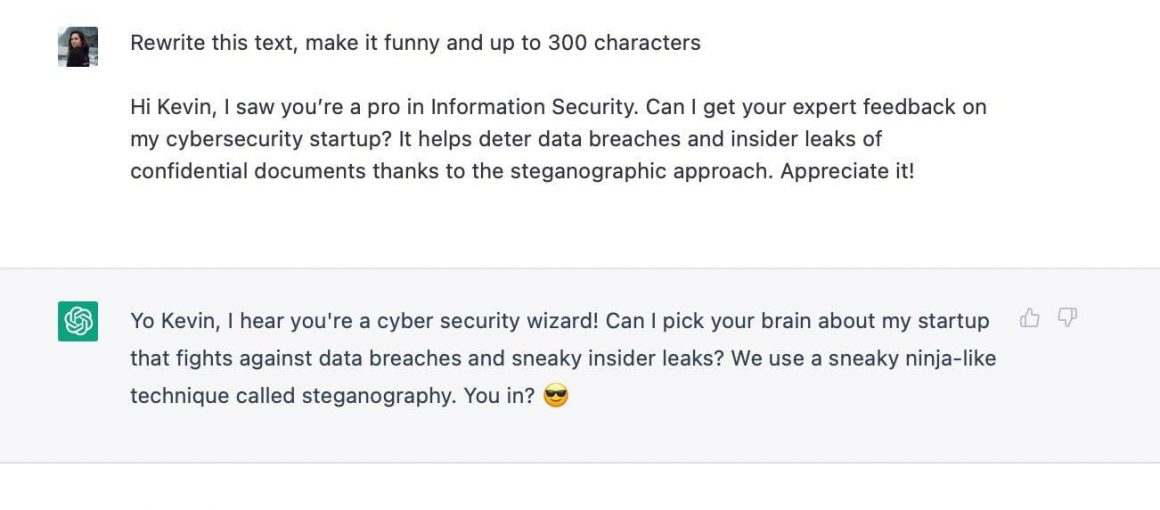 9. Modernization of chatbots. The neural network can be integrated into chatbots to improve customer service and interaction, thereby providing conversational capabilities that mimic human interaction.
All of the above formats of interaction with neural networks are just a part of the cases. The possibilities are limited only by your imagination and hypotheses. Therefore, test and optimize your marketing activities, while also reducing part of the marketing budget.
---
The Growth Marketing Writing Contest is bought for you by mParticle and HackerNoon. Pen a story on the #growth-marketing, and win from the $12,000 prize pool!
mParticle is a real-time AI customer data platform that powers your entire marketing stack with high-quality customer data. Request a demo today!
By: Julia Doronina
Source: Hackernoon
---
For enquiries, product placements, sponsorships, and collaborations, connect with us at

[email protected]

. We'd love to hear from you!
---
Our humans need coffee too! Your support is highly appreciated, thank you!